The Wizard Behind the Curtain.
Best kept secret in SEO, until now.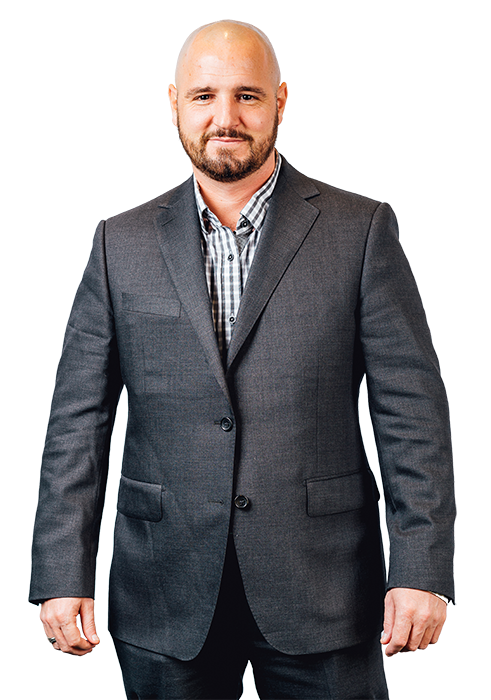 Brett's Intro
Brett is an SEO expert with almost two decades of hands-on experience. He has managed over 1,000 SEO campaigns and has ranked tens of thousands of keywords within Google's top ten search results.
Brett's Bio
Brett is a veteran SEO expert and 7 figure SEO agency owner, with 18 years of experience providing results for some of the biggest name brands, like Marriott, Four Seasons, Hallmark, Nationwide, Progressive, National City Bank, John Deere, and more. Brett has also worked with small businesses to large corporations to make their marketing, and bottom-line, more successful.
He has developed SEO strategies and successfully executed them for nearly every industry.
Brett is the SEO innovator that other SEO experts are following, he's usually 2 years ahead of others.
Working with SEO industry professionals is often a mixed bag; it's hard to know who to trust in this business. Over the years I've found few people who I truly believe are in that small circle of trust, and Brett Lane is definitely at the top of that list, in my estimation. His understanding of Internet marketing is well versed and backed by years of experience, working with small to large businesses. What I like about Brett is his ability to strategize. He's fantastic at assessing a situation. He then quickly recommends a plan of action. If you want to work with an expert who knows how to build a successful Internet marketing program, take my advice and go with Brett Lane.
Dustin Myhaver
SEO & Internet Marketing Consulting
Brett's strategies and digital executions are continually in accordance to emerging SEM trends and best practices, allowing our clients to rest assured that changes across all digital platforms will be implemented into their own campaigns. His timeliness for feedback, and coordinating these constantly evolving trends with my team and clients, is a tremendous resource, which is why I would recommend Brett as digital marketing asset.

Jonathan Muzio
Chief Business Development Officer at AdCellerant
My team recently brought an SEO problem to Brett. He immediately grasped the magnitude of the problem. He deployed resources. Found the root cause. Then crafted a solution. And he beat every deadline along the way. He has my strongest recommendations.

Mansa MUSA
Compassionate Executive dedicated to helping others achieve their dreams. Freelance financial education content creator.
I contacted Brett based off of his profile and expertise in the field of Social Media in hopes to network. While I can't comment directly on his work experience, I can say that I am impressed with his willingness to help and be a resource. He was very prompt and willing to assist in my recruiting efforts which leads me to believe he has a passion for SEO and social media and wants to see others succeed in these fields. A great contact to have!

Karen Pohl
Recruiting Specialist
Brett was team leader on a project for Singles Travel International to launch a new web site and the first social community for single travelers. His expertise in SEO, Social Networking and Link Building kept us far ahead of our competitors and we are still reaping the benefits of his efforts. Brett is an exceptional consultant because he stays abreast of cutting edge concepts and closely follows trend changes. For Brett, integrity is utmost. He uses creative techniques to achieve results, but never crossed the line into unaccepted practice that may have jeopardized our company position. We recommend Brett Lane to anyone that is seeking a top performer in his field.
Tammy Weiler
Creating Life Changing Experiences and Unique Opportunities for Singles to Meet the World Together!
Brett's knowledge of social media helped bring our brand recognition and brand reputation to another level. He is highly intuitive when it comes to predicting what your target audience would like to experience and react to. As a social media service provider, Brett has become a valuable asset to our marketing efforts.

Rajma McKenzie
Digital Marketing Tech Team Lead
Brett is willing to go above and beyond clients expectations. His impressive knowledge in the areas of social media and search marketing make him easy to recommend to anyone who needs to make large gains in the social media marketing space.

Michael Helbling
I help people bring meaning and value to analytics.
Brett has brought incredible value to Intrapromote in terms of work ethic, new product/service research & launches and much more. I feel any company looking for social media marketing help would be hard pressed to find someone more knowledgeable than Brett in the social media marketing realm.

Sean Bolton
Co-Founder at Lead to Recovery
Brett is an invaluable partner. His has tremendous knowledge and readily shares it, with an ability to simplify and explain even the most complex ideas. He takes the time to understand our brand and our culture, making working with him an efficient, productive and thoughtful process. He is quick thinking, adaptable and always brings value to the table. Brett is very personable and a delight to work with.
Elizabeth Soares
Interactive Marketing
Brett's ingenuity is matched only by his work ethic and professionalism. It is exciting to watch the results that stem from his efforts.

Brent Sharp
Controller at Cleveland Vicon Co Inc
Brett's understanding of Social Media best practices is practically unparalleled. He has a unique way of explaining concepts and engagement strategies that demystify the process for clients, and at the end of the day, he delivers the goods. That's why we hired him and continue to be so satisfied.

Erik Dafforn
Analytics and SEO in Higher Ed and Enterprise Orgs
Interested in learning more about Brett S. Lane or interviewing him for your podcast?